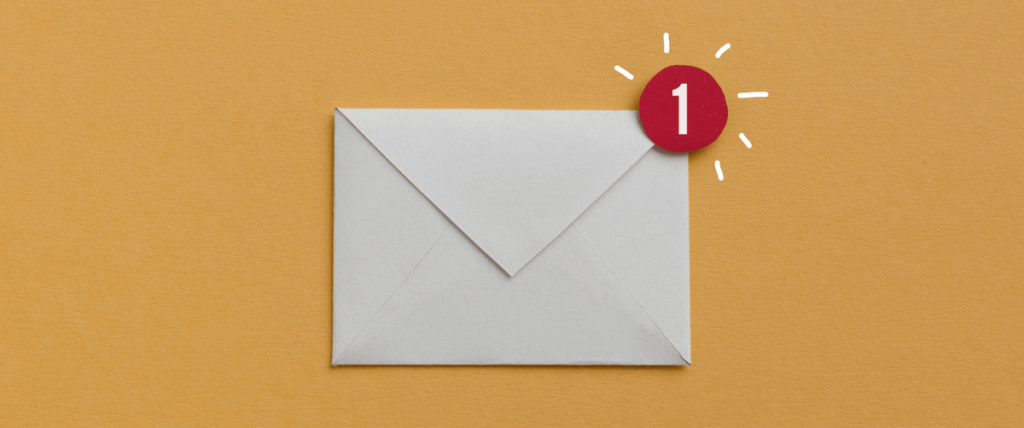 ---
Email marketing is more than just knowing your audience and writing copy that resonates with them.
So, in this chapter, we're sharing several strategies that will help you get better results, such as making sure your emails look good on various devices, testing to see which content or design works best with your audience, and measuring key email metrics.
---
#1 – Mobile-friendly emails are a MUST
It's important to make your emails mobile-friendly. According to Litmus, more than 40% of emails are read on a mobile device, with more than half being read on either Gmail or iPhone's Mail app.
Additionally, over 75% of Gmail's 1.8 billion users (yes, that's not a typo) check their emails from a mobile device. (source)
Check out this preview tool from Zurb to see how your email will look on mobile. Type in your sender name, subject line, and pre-header text. Here's an example:
Follow these tips to ensure your email looks good on mobile:
1.1. Use large fonts
You don't want your subscribers squinting just to read your email. It's relatively easy to zoom in on mobile, but why make them jump through extra hoops?
As for the type of font, a sans serif font will typically look better on a screen than serif fonts.
1.2. Resize your pictures
Not all of your subscribers are going to be on high-speed Wifi or 5G connection, so make your image sizes appropriate for mobile.
1.3. Formatting
When you need to go beyond short and concise for your emails, use headings and subheadings to break up the text.
Also, use white space to separate different sections and elements to make your email look clean and uncluttered.
---
#2 – Don't forget the unsubscribe link
People may have subscribed to your email list, but that doesn't mean they'll stay on it forever. It may hurt a bit to see people leaving, but it is what it is.
That said, make it easy for them to stop receiving emails by adding an unsubscribe link in all your emails. Otherwise, they may mark your emails as spam which will eventually affect deliverability in the future.
---
#3 – Proofread and edit
You don't need to be a professional copywriter to write marketing emails. What's important is the message you're trying to get across. Just make sure you proofread everything – look for grammar and spelling mistakes.
Additionally, you can also check out this email copy analyzer from Mailshake: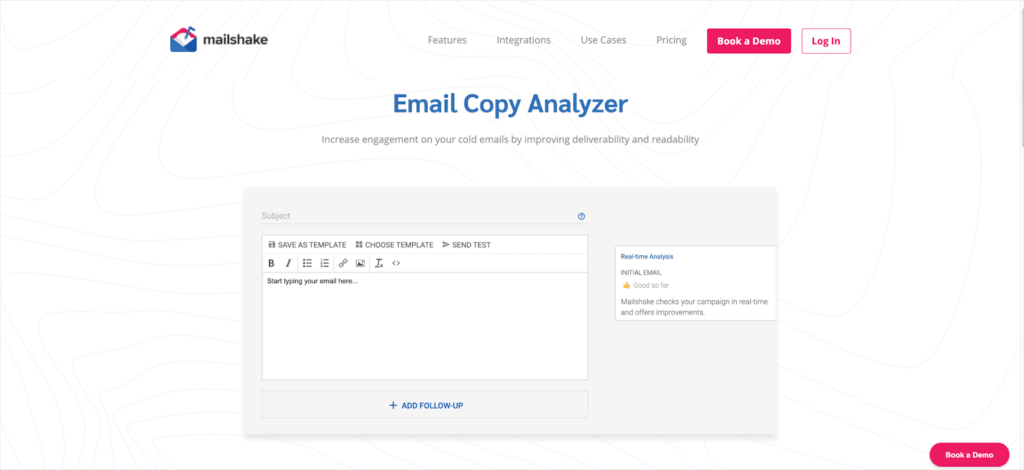 Enter your subject line and email copy and the tool will analyze if it's good or not. Tweak your copy and structure until you get a thumbs up from the tool.
---
#4 – Split test
Want to find out what works and what doesn't in your email marketing campaigns? The only way to do this is by split testing or A/B testing. You can split test your subject line, copy, and call to action, and see which one converts best!
Split testing takes the guesswork out of the equation, so you know exactly what's working and what's not. However, to measure results accurately, you must only change one element in the second version.
According to Campaign Monitor, a simple A/B test can improve your conversion rates by 49%. Fortunately, many email service providers make it easy for you to split test your campaign so you can make better marketing decisions.
---
#5 – Measure and review your metrics
So you've written the perfect copy targeted towards your ideal audience. But how do you know if your campaign has been a smashing success? By tracking, measuring, and reviewing the following metrics:
5.1. Open rate
How many subscribers opened your emails? This metric gives you an idea of how successful your subject line and preview text is.
5.2. Clickthrough rate
How many of your subscribers actually clicked on your CTA? If you have high open rates but low clickthrough rates, then you may need to review your email copy. Make sure it's aligned with your subject line and preview text.
5.3. Bounce rate
The percentage of emails that couldn't be delivered to a recipient. Double opt-in mailing lists should have low bounce rates (2% or less). If your rates are more than 2%, it's time to clean up your list.
5.4. Unsubscribe rate
This metric tells you whether you're sending relevant content to the right recipients or not. High unsubscribe rates may mean needing to further segment your list, re-define your customer avatar, and send the right content.
5.5. Spam complaints
Sometimes people forget they've subscribed to your list. That's fine. Just make sure you keep an eye on this metric as it might lead to issues with email deliverability later on.
By tracking these metrics, you can find out what's working and what's not, so you can fine-tune and improve your future email campaigns.
---
---