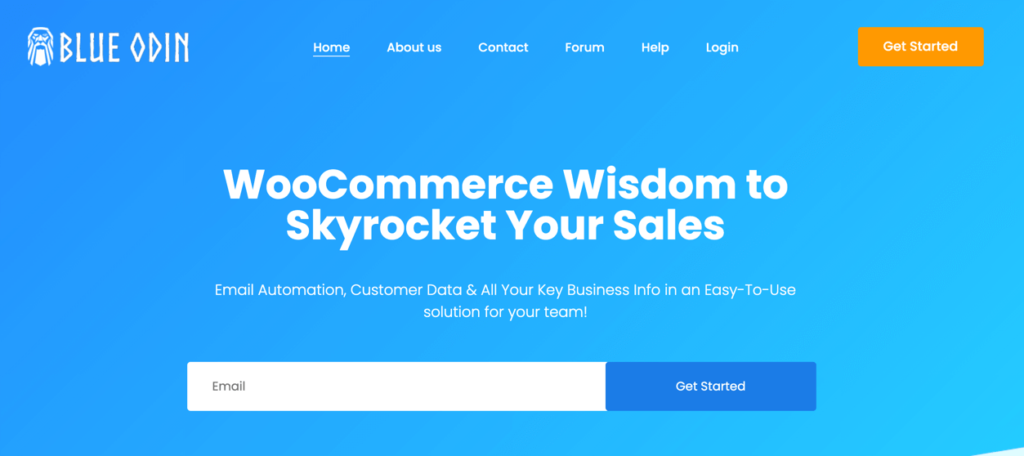 ---
---
As you've learned earlier in this course, email list segmentation is a must for successful email marketing campaigns.
By combining segmentation with email automation, i.e. sending scheduled campaigns and trigger-based email sequences, you can literally skyrocket your sales (provided you do all the other things we've taught so far!).
Most email service providers allow you to segment and automate your emails.
Blue Odin is one of them. But Blue Odin is not your run-of-the-mill email provider.
In addition to segmentation, email campaigns, and sequences, Blue Odin is also a full-featured WooCommerce dashboard.
It imports your WooCommerce data and offers robust analytics and insight, while at the same time, allowing you to send marketing emails to your customers.
---
#1 – List Segmentation
Blue Odin's list segmentation feature helps you reach the right customers. Linking your WooCommerce store to Blue Odin will import all of your store's data, including the list of customers who purchased products from your site.
You can create as many customer segments as you like, so it's great for hyper-targeted marketing campaigns!
Here's how you get started:
1. Go to Segments > Customers. Then select the WooCommerce store in the site selector and click on the + button.

2. On the Customer Segments page, give your segment a name and description.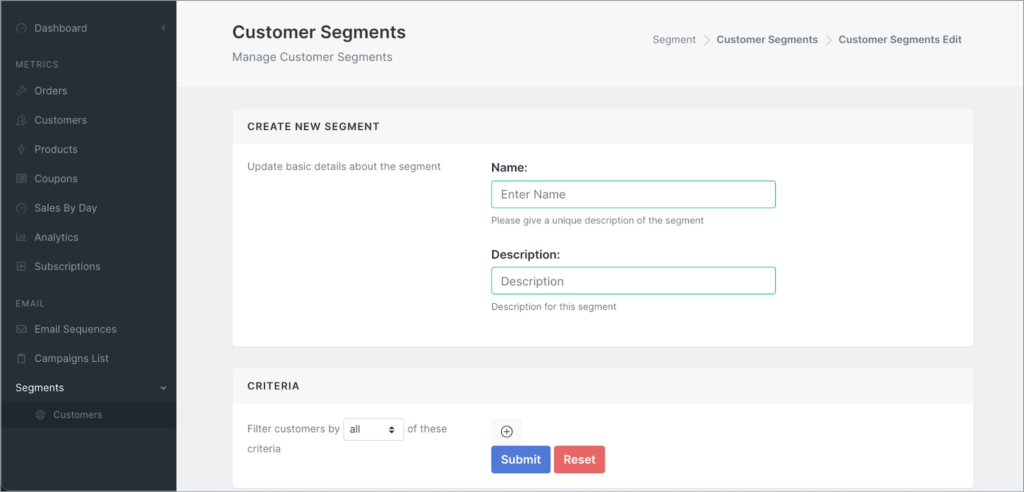 3. In the Criteria section, you can filter your customers by these variables:
Order count – the number of orders placed
Lifetime value – the dollar amount of total purchases made
Has ordered – the product name ordered
4. Click the blue Submit button to create your segment. You will now be able to use your segments in your email campaigns and email sequences!
Click here to learn more about setting up Customer Segments in Blue Odin.
---
#2 – Send one-off email campaigns
Blue Odin is great for sending one-off email campaigns, such as newsletters, flash sales, promotional emails, product launches, and the like.
Here's how you send your first email campaign:
1) Go to Email > Campaigns List and select the WooCommerce store from the site selector. Click the Add New button.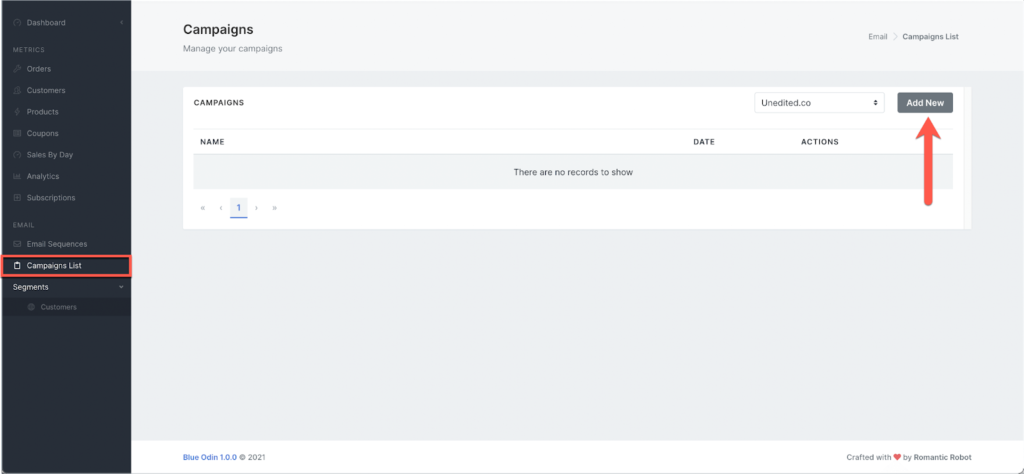 2) In the Campaigns setting page, you can edit the following settings:
Give your campaign a name
Select the customer segment you'd like to send the email to
The date and time when you'd like the email sent out
Choose between standard and plain for the email layout
Your email subject and the main copy (you can use placeholders for both of these)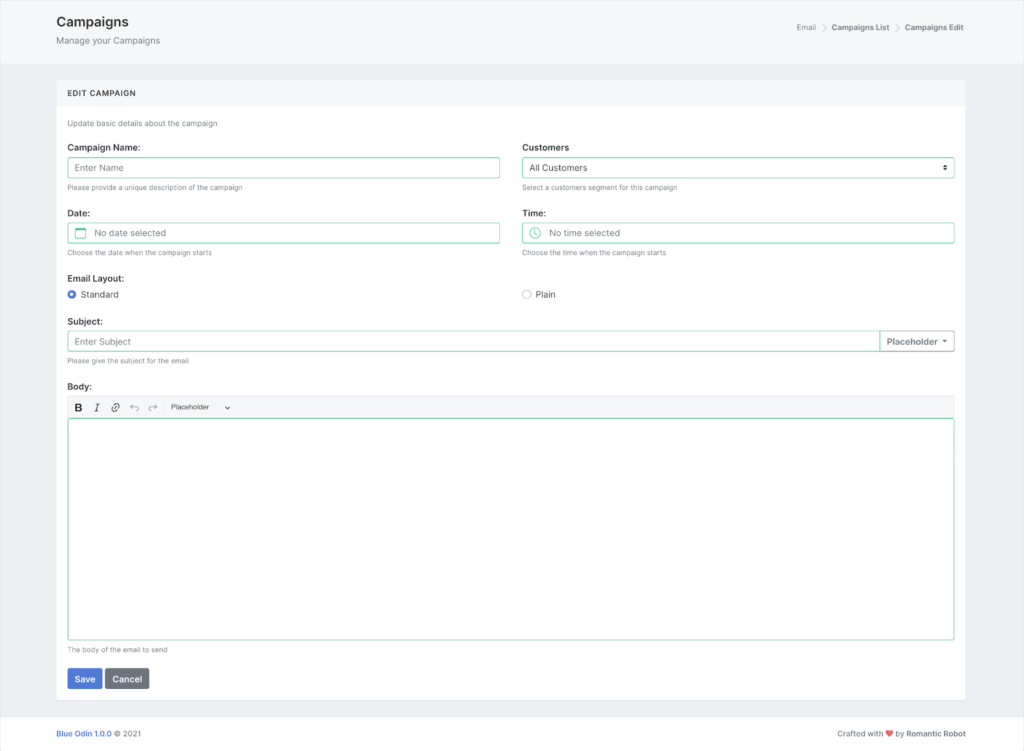 3) Click on Save.
Click here to learn more about sending email campaigns in Blue Odin.
---
#3 – Send trigger-based email sequences
Blue Odin allows you to send an unlimited number of trigger-based email sequences. You can use this to send out welcome emails, feedback request emails, how-to and informational product emails, post-purchase upsells and cross-sells, as well as re-engagement emails.
Here's how you create your first trigger-based email sequence:
1) Go to Email > Email Sequences and select the WooCommerce store from the site selector. Click the Add New button.

2) In the Add Sequence Information section, enter the basic details for your sequence.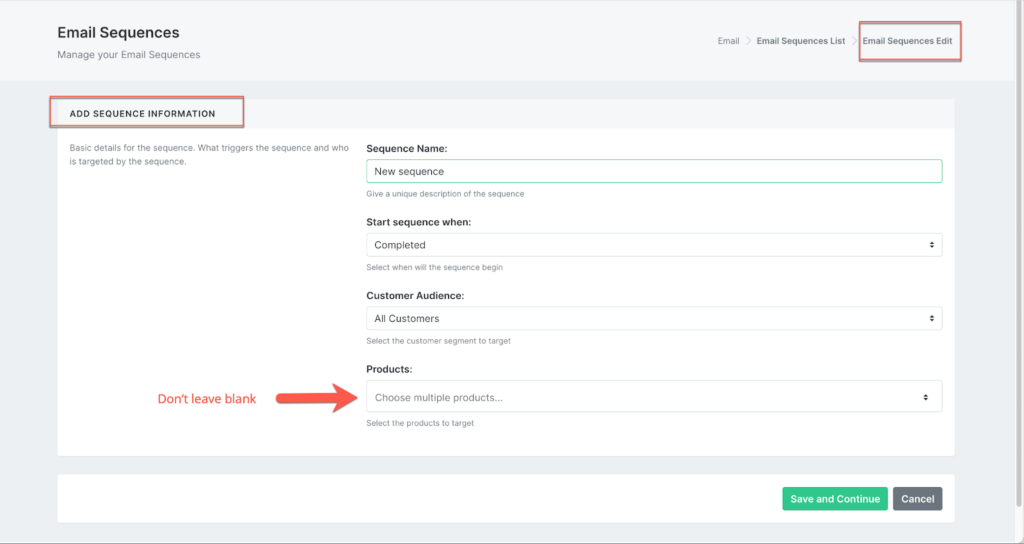 3) The Applicable Orders section displays the list of orders that match the selected trigger, customer segment, and product ordered.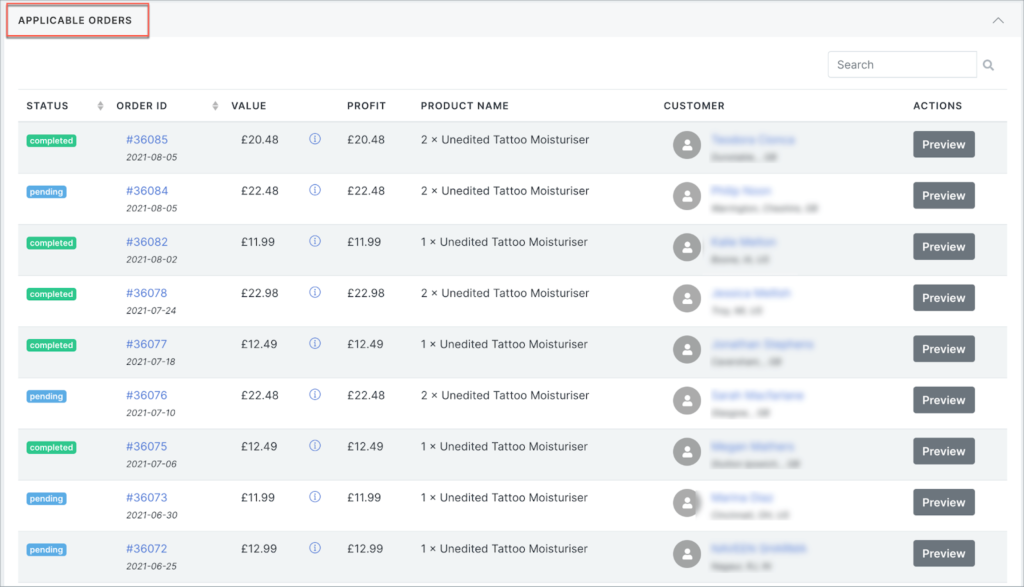 4) In the Add Emails section, this is where you add your emails. Blue Odin uses a visual editor so you can see what email gets sent to whom after how many days.
Here's an example 3-email sequence: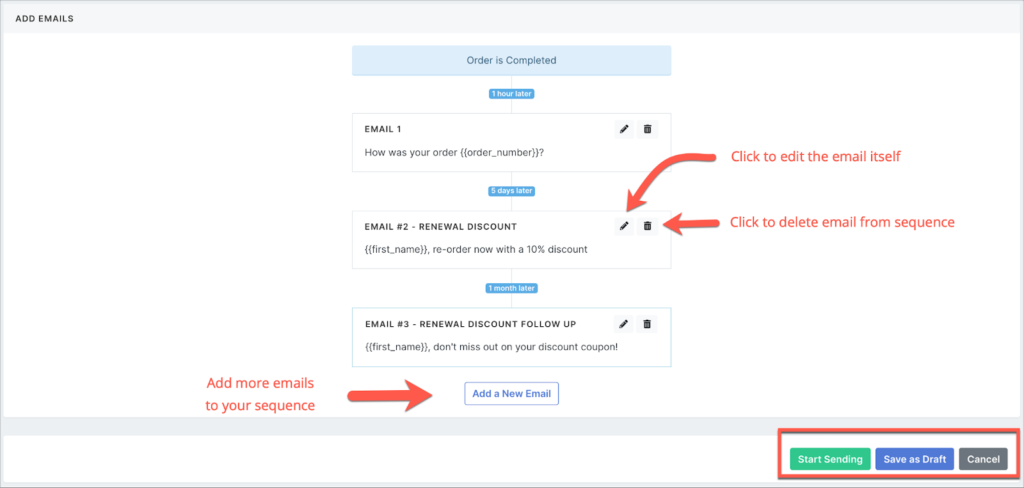 Click Start Sending to set the email sequence in motion!
Click here to learn more about sending email sequences in Blue Odin.
---
Know more about Blue Odin and how it can help your WooCommerce business…
In addition to its robust email marketing features, Blue Odin also provides:
Detailed reporting features for your WooCommerce store
In-depth period comparisons so you can see how your store is doing versus any point in time
Single-store or global (all of your WooCommerce stores) dashboard so you get a bird's eye of how your entire business is going
Customer and product insights
But wait, there's more!