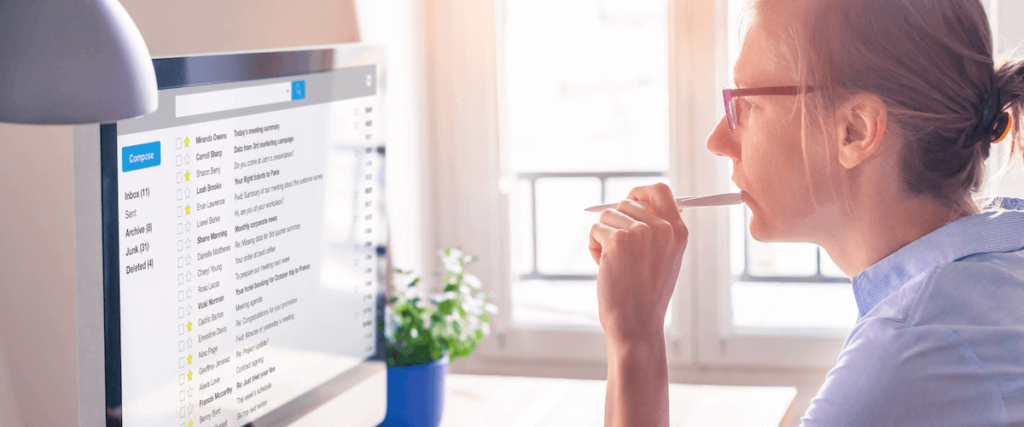 ---
Now that you've started collecting email addresses, the next thing to do would be to segment your subscribers into different groups.
This might sound like a lot of extra work, but this step is absolutely crucial to your ecommerce success (read the key advantages below).
To make the process easier, we'll also share 12 different ways to segment your list.
---
What is email segmentation?
Segmentation is simply the process of grouping or dividing your email subscribers into smaller segments.
You can create more relevant content to your pre-defined user segments, thus helping you get more clicks and opens.
According to Campaign Monitor, segmented email marketing campaigns can lead to revenue increases by as much as 760%! This means that segmented campaigns are the way to go instead of one-size-fits-all campaigns.
Not segmenting – and sending the same email to everyone on your list – can lead to an exodus of subscribers.
Here's why:
Let's say you sell a bunch of products on your site. Those who purchase something automatically get added to your mailing list.
Without segmentation, everyone on the list receives the same email. This wouldn't be an issue if you're selling a single product to a demographically similar group of people.
But if your ecommerce business sells different products to a wide variety of people, then segmentation is a MUST.
---
Key advantages of segmenting your email list
You can offer suitable products and services to the right group of people
Your subscribers are more likely to engage and convert since it's the type of content they signed up for
You can promote relevant blog posts to the right audience
Easier to upsell and cross-sell when you know who you're selling to
More revenue and sales from your subscribers
Fewer unsubscribes
---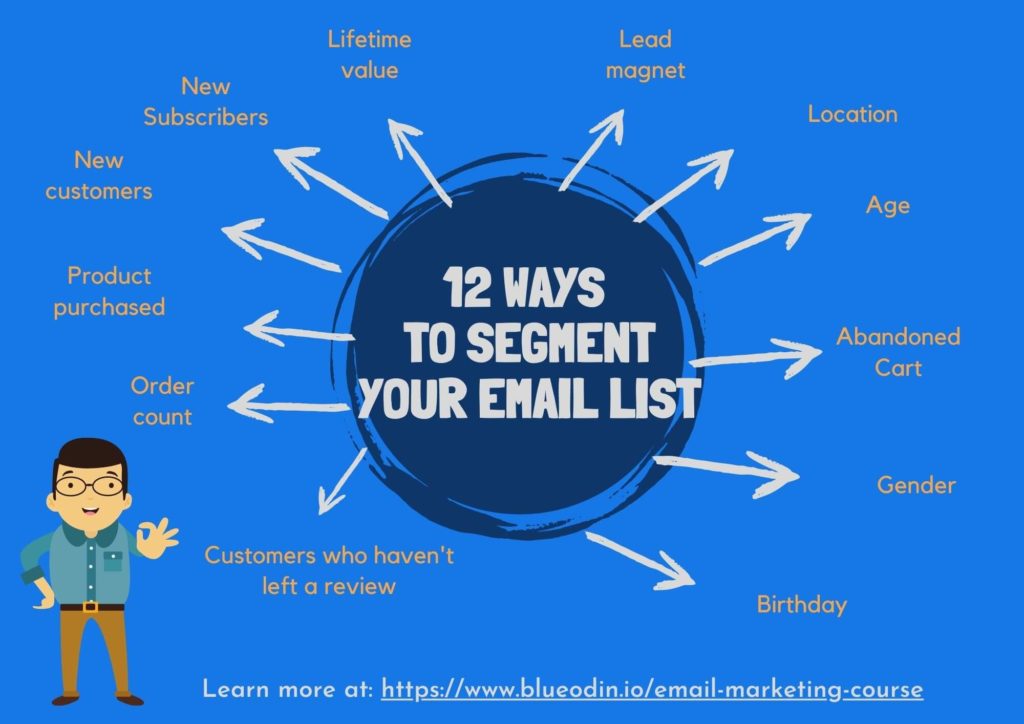 Different ways to segment your list
Now that you know an unsegmented list can do more harm than good, here are a few different ways to segment your audience.*
1) New subscribers
Send them a welcome email. This typically includes the link to where they can download or access the lead magnet promised in the opt-in form or squeeze page.
2) New customers
First-time customers who placed an order. Send them a welcome email relevant to the product they purchased and ask them to leave a review.
3) Product purchased
Make a segment for every product you sell. If the customer purchases multiple products, they will be added to the relevant product/customer segments.
4) Order count
Single order – customers who only purchased once. You can send them a reminder to re-order after, say, 2 or 3 months.
Repeat customer – customers who purchased more than once. It's easier to upsell or cross-sell to this group since they've repeatedly placed orders with you.
Zero order – customers with 0 orders in a selected timeframe. These could be single order or repeat customers who haven't placed an order in a long time. Perhaps consider giving them a discount code to encourage reorders.
5) Customers who haven't left a review yet
Send them a gentle reminder and ask them to leave a positive review if they liked your product or service. If they leave a negative review, take it on the chin and use the feedback to improve accordingly.
6) Lifetime value
You can specify a certain monetary amount for this segment. The higher the LTV, the more you should consider giving them special treatment as a reward for their loyalty.
7) Location
You can run special promotions in various locations, which is great for local ecommerce targeting.
8) Age
Group your subscribers by age and promote products that are useful for their age group.
9) Gender
You can promote gender-specific products to the correct gender. It might be a little awkward to promote a feminine product to your male subscribers…
10) Abandoned cart
Send automated emails to people who've added items to their shopping cart, but didn't check out.
11) Lead magnet
If you're giving away multiple lead magnets, then it's a good idea to segment your list by the type of lead magnet they signed up for.
12) Birthday
Send a birthday greeting to your subscribers. It would be a nice touch and would help connect with them on a personal level.
*Note: The availability of these segmenting options will depend on your email marketing provider. Some providers offer basic segmenting, while more expensive providers offer hyper-targeting which is great for big ecommerce stores.
---
---