Got a new product launch coming up? Whether it's your first ever ecommerce product or your hundredth, it's always exciting (and nerve-wracking, if we're being honest) to bring a new product to market!
So, how do you drive traffic and get sales after launching a new product? Well, product development is the first step, followed by pre-launch activities, and finally, marketing strategies to help you hit sales targets.
In this article, we're going to break down these 3 steps so you can knock your product launch out of the park. Let's get started!
Table of Contents
3 steps to successfully bring your product to market
There are so many ways to launch and promote your new product to generate sales and achieve overall success. Follow these steps below to help you get started:
Step 1: Choose or develop the right product
There's an infinite number of product ideas you can come up with, but the truth is that 95% of new consumer products fail (source). You can have a sizeable marketing budget, but if your product is a dud, then no marketing in the world can save it.
Whether you're bringing to market a never-before-seen product or improving an existing product, the most important thing is that it should solve a problem. If your product is not solving anything, then there's no reason for people to shell out money for it, right?
You need to make your product's unique selling point (USP) crystal clear. The USP basically answers the question, "why should people choose your product over your competitors?"
With your product's USP properly identified, you can then use this in your sales copy and content for your marketing strategies (which we will outline below).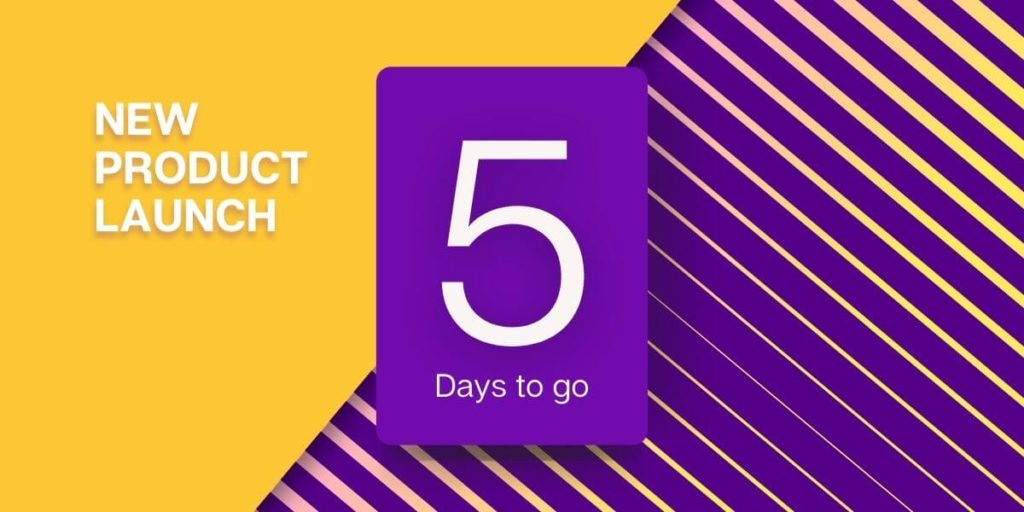 Step 2: Raise awareness with pre-launch activities
Pre-launch activities help bring attention to your new product, and in the process, help increase interest and demand for when you do launch.
Here are a few ways to raise pre-launch product awareness:
Invite loyal customers to join a beta program
Ever wonder how newly-launched products can have raving customer reviews on day 1? You're probably thinking they're fake…. well, some of them probably are. But beta programs do exist.
A beta program basically involves letting a few select customers take your product out for a spin, sort of like a free trial, and then asking them for their honest feedback.
You're probably going to get some constructive criticism in the process. If so, check if it has any merit and if you still have time to make the necessary improvements. If you do (and this totally depends on the product of course), then carry out the adjustments.
But for the most part, if your product has undergone rigorous testing, beta feedback should be positive. You can then use these as testimonials for marketing copy, which, according to BigCommerce, can help increase conversions by up to 58%!
Do a press release
If you've received some great feedback from your beta testers, you can include them in your press release. A press release is an official announcement from your company. It's great for getting the word out about your upcoming product launch to news sites, journalists and media influencers looking for interesting things to talk about, and more.
It can be daunting to write a press release if you've never done it before. Fortunately, you can download free press release templates on the web, such as this one from Hubspot.
Note: You can also do a press release right after your product launch.
There are many different social media platforms out there. Choosing the right channel is important though, so do your pre-product launch awareness campaign on platforms where your target audience hangs out.
You can create graphics that tease your audience about your upcoming launch. Here's an example:
Take pre-orders
To generate sales in advance, you can start taking pre-orders before your product launch. However, make sure to build the hype first before doing this.
Pre-orders can help you see whether there's demand for your product. It can also help you identify any issues (e.g. bottlenecks during the order-taking process, payment provider problems, shipping difficulties, etc.) prior to the official launch.
Step 3: Marketing strategies to help bring your new product to market
Now that you've drummed up some interest during your pre-launch activities, it's time to start selling your new product to the world!
Here are a few effective marketing strategies for your product launch:
Email marketing
When it comes to generating leads and reaching out to your customers and potential buyers, email marketing is still one of the best strategies (yes, even in 2022) to drive traffic for new products and ecommerce businesses.
If you're on WooCommerce, you can use Blue Odin to send out emails to your mailing list through email sequences or newsletters. But before you send out your email announcing the launch of your new product, it's best to segment your email list, especially if you sell a variety of products in different categories. For example, if your new product is exclusively for young women, then you don't want to market to men and older women.
Segmenting your list into smaller groups of people can help increase your conversion rates by as much as 760% (source). The narrower and more segmented your list, the more effective your sales copy becomes.
You can also segment your recipients based on their demographics, engagement, recent purchases, abandoned carts, and those who are yet to sign up for loyalty programs.
Use our 7-step email marketing checklist to get started with your email campaigns!
Host giveaways or contests
It might seem like you're throwing away all your hard work, but did you know more than 34% of new customers can be acquired through giveaways (source)? It can also bump up conversion rates by as much as 35% (source), which means that 1 out of 3 people who join giveaways end up buying the product.
In addition, hosting giveaways and contests can increase your social media visibility. Why? Because people love sharing interesting product promotions with their family, friends, and followers.
You can promote your product using a stand-alone social media contest or a web-based giveaway. Don't miss out on the opportunity to be seen by a wider audience that might be interested in your brand!
Here's an example of a giveaway announcement: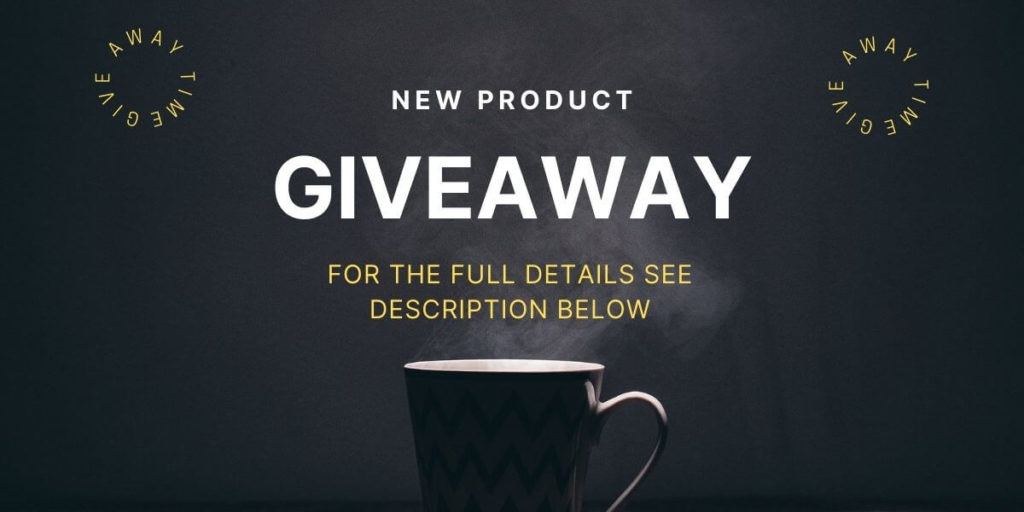 Embracing the power of social media has become more crucial than ever. Social media platforms allow you to build an exclusive community for your brand. It's important to build authentic relationships with your customers as 53% of consumers are more likely to purchase from brands with transparency on social media (source).
Loyal brand advocates who are typically active on social media will be the first to share and like your content. As a result, you benefit from an effective and inexpensive way of promoting your products.
Focus your social media marketing efforts on customer experience to get more people to interact with your brand and help you successfully bring your new product to market, too!
Online ads
Creating video, display or text ads is another effective way to drive traffic and get sales for your new product.
Video ads are a powerful promotional tool, as your target audience can see your product in action. You can do product demos and walk your audience through the features and benefits they can enjoy if they purchase. You can also use video ads to boost your sales and traffic on and off your website.
Another option would be to put up ads on search engines like Google Adwords. Make sure the product's USP is stated clearly in the ad to encourage them to click. Also, provide good shots of the product from different angles. The goal is to give your target audience an idea of how your product looks and functions.
Regardless of the methods of promotion you use, it's important to strategize your advertising campaigns and resources to achieve results. Put your ads where your target audience will see them, and make sure to match your message to their expectations and needs. This is an effective way to get leads and increase your conversion rates naturally.
Ready to bring your new product to market?
Keep in mind that timing is everything, so do figure out the best time to release your new product. Plan every single detail including the product release announcement and your marketing campaigns. Anticipate any issues that may arise as you build your promotional strategy. All these will help bring you closer to a successful product launch!