New customers are great, but you know what's even better? Repeat customers. These are customers who have purchased from you before who would gladly buy from you again!
So, how exactly do you turn first-time customers into repeat customers? Scroll down as we've got several tips lined up for you in this blog post.
Table of Contents
Why are repeat customers important to an ecommerce business?
Your ecommerce business won't last long without customers. They are literally the lifeblood of any business, including yours. But don't stop at getting them to purchase from you only once – and then ignore them after. Instead, make an effort to keep them coming back for more!
Here's why repeat customers are important:
Firstly, acquiring new customers can be costly. You need to factor in several things when calculating how much it costs to convince a potential lead to buy your product. Factors include advertising costs, technical costs, publishing costs, production costs, and even your team's salary.
Customer acquisition costs vary wildly – from single digits ($9 and below) all the way up to 3 or even 4 digits per new customer (source)! The higher your customer acquisition costs, the more important it is to make them buy over and over again. Repeat customers help translates to a lower cost of acquisition per customer as well as more profit for your business.
Secondly, repeat customers are also easier to sell to. They've purchased from you before so they know what to expect – product-wise and service-wise. The more they purchase, the higher their customer lifetime value (LTV).
Third, repeat customers tend to spend more on each purchase. They'll buy multiples of the same product or purchase other products in your store as well. This leads to a higher order value per repeat customer.
Fourth, repeat customers are more likely to recommend you to their family, friends, and followers. According to Nielsen, 92% of consumers of trust recommendations from people they know, which is very powerful word-of-mouth marketing that costs you ZERO dollars!
Lastly, another thing to consider is that there are only so many new customers you can convert. You will be limited by your target audience. Plus, the more niche your product is, the narrower your potential audience pool becomes. And let's face it – even if you manage to get in front of every single one of your target customers, there is no guarantee that any of them will buy your product.
So, yes, new customers come at a price, and for that, you need to optimize your resources to ensure each new customer becomes a repeat customer.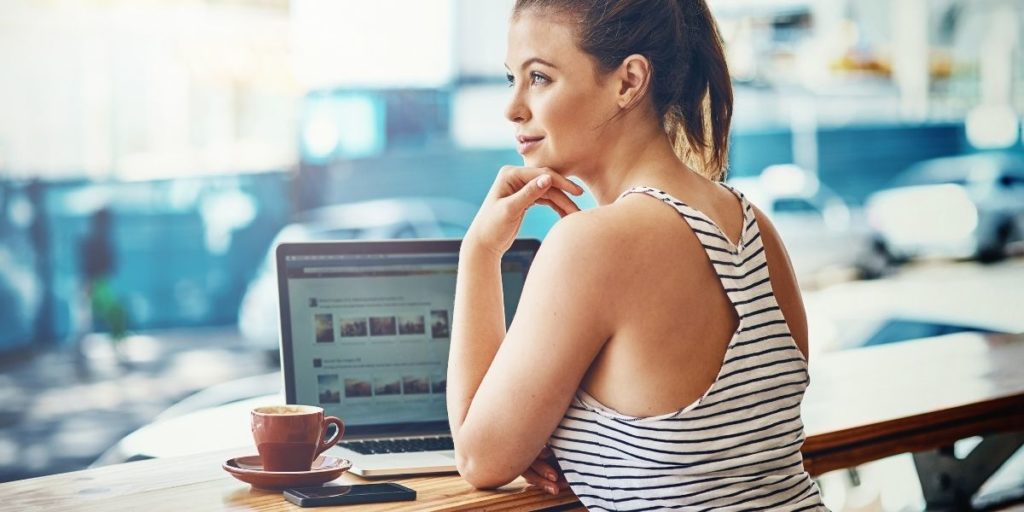 6 effective strategies to get repeat customers
Now that you know why turning first-time buyers into repeat customers is important for your business to thrive and succeed, let's discuss tried-and-tested methods for getting repeat business!
Sell high-quality products
The saying, "Fool me once, shame on you; fool me twice, shame on me" also applies to ecommerce products. Once a customer has been "fooled" by a poor-quality product, they will most likely not come back for more. In fact, they'll probably warn their friends to stay away from your store.
According to First Insight, more than half of consumers (53%) make purchase decisions based on product quality. Only 38% purchase based on price. Sell only high-quality products and your satisfied customers will be the first ones to promote your products for you. That's free word-of-mouth marketing for your ecommerce business!
Provide stellar customer service
No matter how good your product is, problems will inevitably arise, whether it's something within your control or not. And when it happens, you'll be hearing from your customers about it. This is where good customer service comes in.
Start by educating your customer service team about every aspect of your products and services. From the manufacturing process to the features and benefits to payment and shipping options, these are things your team should know about in detail. After all, they'll be answering questions and troubleshooting issues all day long – it's easier to do so with expansive product knowledge.
Don't forget to train your team to be friendly and respectful at all times, and respond to inquiries as promptly as possible. Offer excellent customer service and your customers will be up to 93% more likely to make repeat purchases (source)!
Seamless customer experience
A well-designed ecommerce website promotes trustworthiness and encourages site visitors to stay and follow your calls to action.
A key thing to consider, apart from uploading eye-catching product images and writing amazing sales copy, is cohesiveness. Make navigation super easy by presenting clear menus and clear calls to action. Consider A/B testing your copy, CTA buttons, layout, etc. and implement what works best.
Fortunately, there are plenty of ecommerce website builders out there that can help you set up your site quickly. Most of these builders offer free and premium templates, so you can simply replace the text and images with your own. Some also take care of the technical backend, like domain hosting, SSL certificate, payment gateways, shipping integration, and more.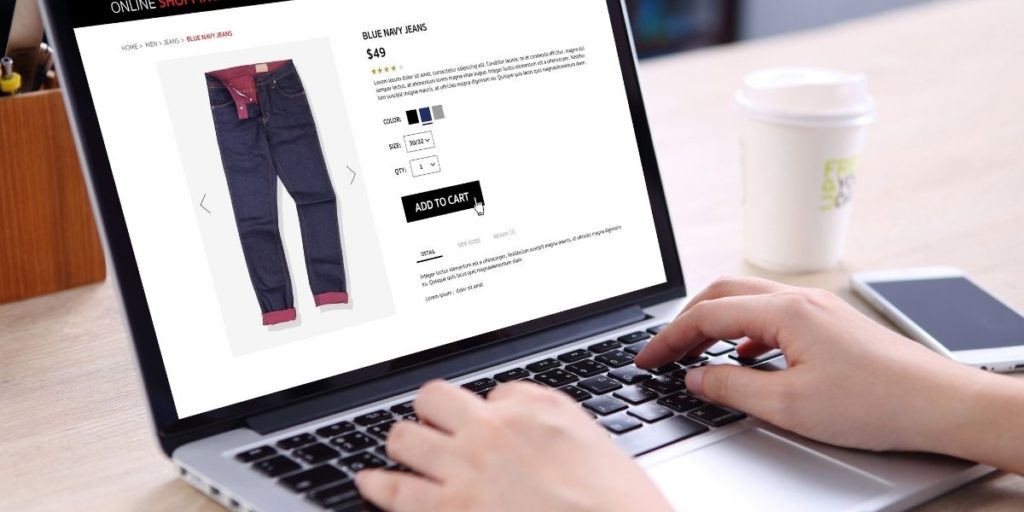 Stay in touch via email
Ecommerce customers expect they will be asked to give out their email address, either upon account creation or at checkout. They know it's a necessary step so they can receive transactional emails from your store.
Examples of transactional emails include account creation confirmation, order detail confirmation, shipping and delivery notifications. These aren't promotional in nature, but include information so vital that customers will likely contact you if they don't receive them.
But after they've received their orders, is that the end of your email communications with them?
Well, not if you've asked them to sign up to your mailing list, either by checking an email marketing opt-in box at checkout or filling out your newsletter sign-up form. Doing so means they've given you permission to send them promotional emails.
Not sure how to use email for your ecommerce store? Check out our free Email Marketing Course. Additionally, this blog post on how to use email for customer retention also includes practical tips to help more buyers come back to your store!
Position your brand as an authority
If you position your brand as an authority in your niche, your customers will think of you as the best in your industry. To achieve this, you will need to show your expertise on a variety of platforms.
You can start off by writing content demonstrating your expertise, either on your own blog or as a guest writer on an authority website. Then share that content far and wide on the Internet.
Additionally, if you've got the gift of gab, consider guesting or even hosting events, or starting a podcast or a YouTube channel. The point is to get the word out that your brand is an expert in your industry.
Launch a customer loyalty program
A customer loyalty program can help convert casual buyers to loyal fans, by encouraging them to buy more often in exchange for points or rewards. For this program to work, however, make sure the reward is something your customers will find super valuable.
You can reward points for every purchase, or when they leave a review for the product(s) purchased, any referrals made, and more.
As for the reward, once they reach a certain number of points, they can get a special discount code for use in your store.
Or how about enrolling your most loyal customers in a beta program where you send them your latest pre-launch products (for free, of course) in exchange for their honest review? You can then use their review in your sales copy which can help increase conversions by up to 58% (source)!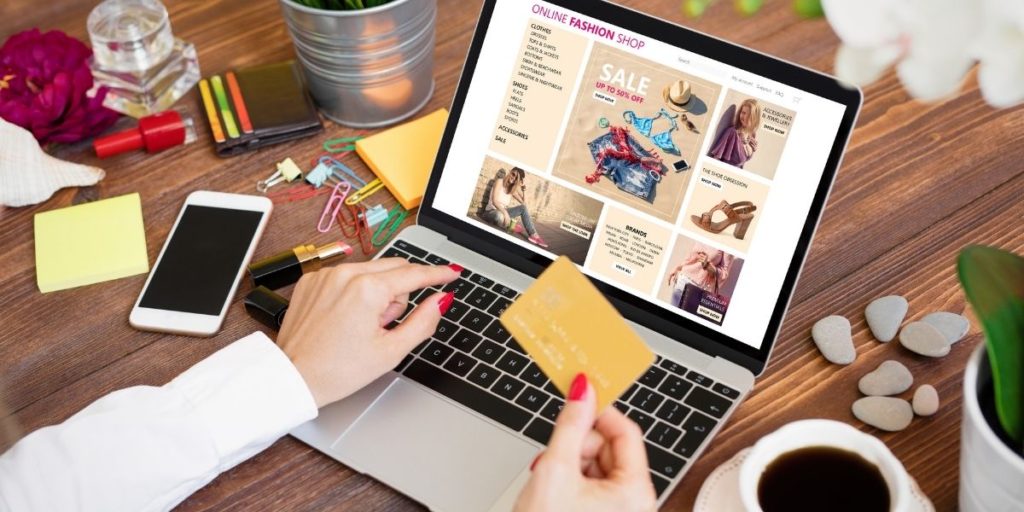 What is repeat customer rate and how to calculate it?
Anyone who has ever purchased more than once is a repeat customer, regardless of when they made their next purchase, e.g. they made it a few days later or a year later.
To measure your repeat customer rate, however, you will need to narrow down the timeframe. For example, you can measure how many repeat customers purchased within a month, quarter, or year.
Here's the formula for calculating repeat customer rate (source):
[ No. of customer's who have purchased before / Total number of customers ] x 100 = Repeat customer rate (%)
Let's say you want to measure how many repeat customers made a purchase for the whole month of January. You had 1000 customers and 100 of them were returning customers. This means your customer repeat rate for January is 10%.
Facebook's VP of Growth, Alex Schultz, says that getting about 20-30% customer repeat rate every month is ideal for most ecommerce businesses. But of course, every industry is different, so dig into your KPIs and determine a good rate for your business.
Conclusion
When planning a sales campaign, target both new and existing customers to maximize your profit potential. Also, make your ecommerce business customer-centered. Focus on giving every single one of your customers as much value as possible and they will come back to you and recommend you to others!